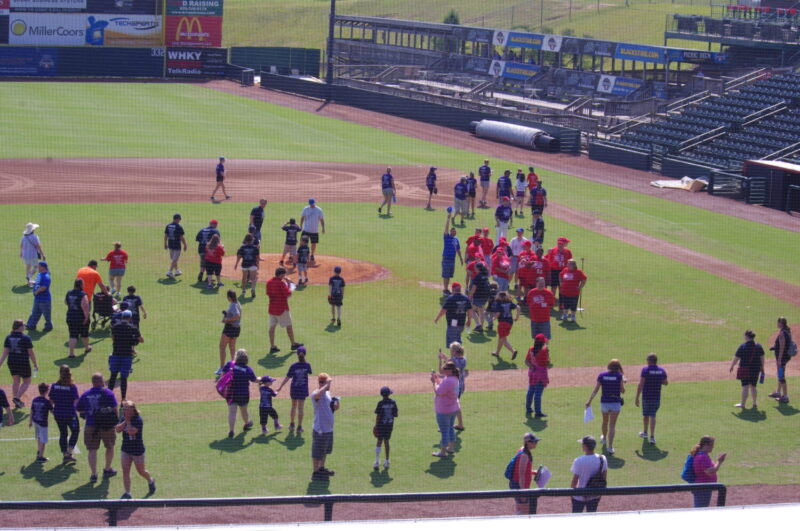 28th Annual T-ball Season
Way back in 1994, there was an annual t-ball game. The game was sponsored by Catawba County Mental Health's Early Childhood Intervention Services (ECIS). The Hickory Crawdads came to town and immediately partnered with Catawba County Mental Health and Conover School's Blueprints of a Dream to develop four teams of players and buddies. Walkin' Roll Activities League was born.
Our 2022 season marks our 28th year serving the community.