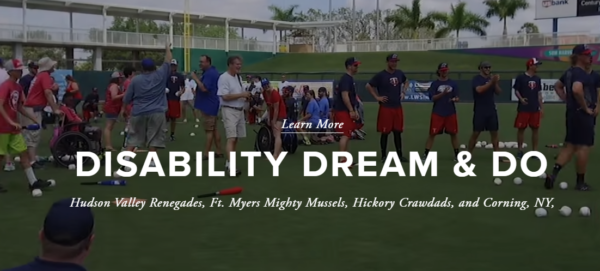 Walkin' Roll families were invited to attend a special needs baseball sports camp on August 28th 2021 hosted by D3Day.com. Lunch was provided and everything was free. We played ball alongside professional athletes Dave Clark and Dave Stephens. This was a wonderful opportunity for all our players!!!
Event Details:
D3Day Hickory Crawdads
Date: August 28, 2021Location: L.P. Frans Stadium, 2500 Clement Blvd NW, Hickory, NC 28601Space is limited. Sign up early to ensure enrollment. There is no cost to D3Day participants and their families. Lunch is provided for all participants, their family members, and caregivers.D3Day Participants, their immediate family members, and caregivers will receive free tickets for the September 7th Hickory Crawdads game. Please enroll each participant separately.
For more information about this organization send an email to D3@DaveClarkBaseball.com.